Epic Brick Battle
A downloadable game for Windows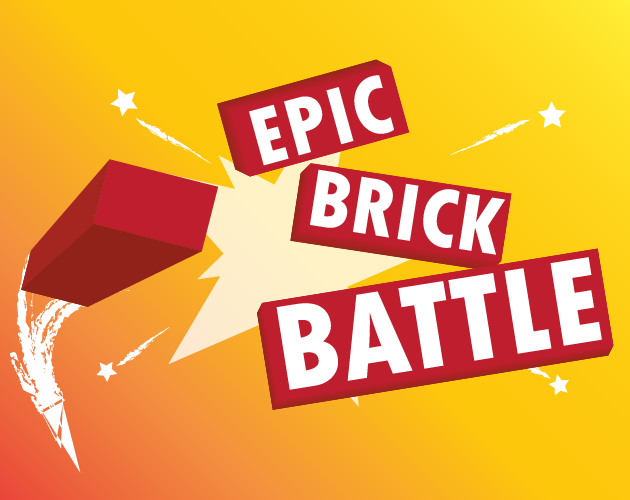 Epic Brick Battle is a game inspired by a skit from Trevor Noah (Host of the Daily Show on Comedy Central) See the skit that inspired me to make this game here. Epic Brick Battle is a fight to the death between 4 bricks. You can play against bots or play against your friends in split-screen multiplayer mode. Get your brick up to speed (when you see a particle trail behind it) and SMASH into the other players to deal damage. Whoever is the last brick standing wins! I made this with the intention of creating 1 game per month this year (2019). Be sure to check back every month for a new release. I hope you enjoy the game and thanks for your interest in my work!
Install instructions
Unzip the game. Go into the Epic Brick Battle folder. Run EpicBrickBattle.exe . Enjoy!
Controls:
(Keyboard)
W - Move Forwards
S - Move Backwards
Mouse - Look around
(Gamepad)
Left Stick Up - Move Forwards
Left Stick Down - Move Backwards
Right Stick - Look Around